Whats happening in Broome
•
Posted on November 14 2021
What's  ON
 in  BROOME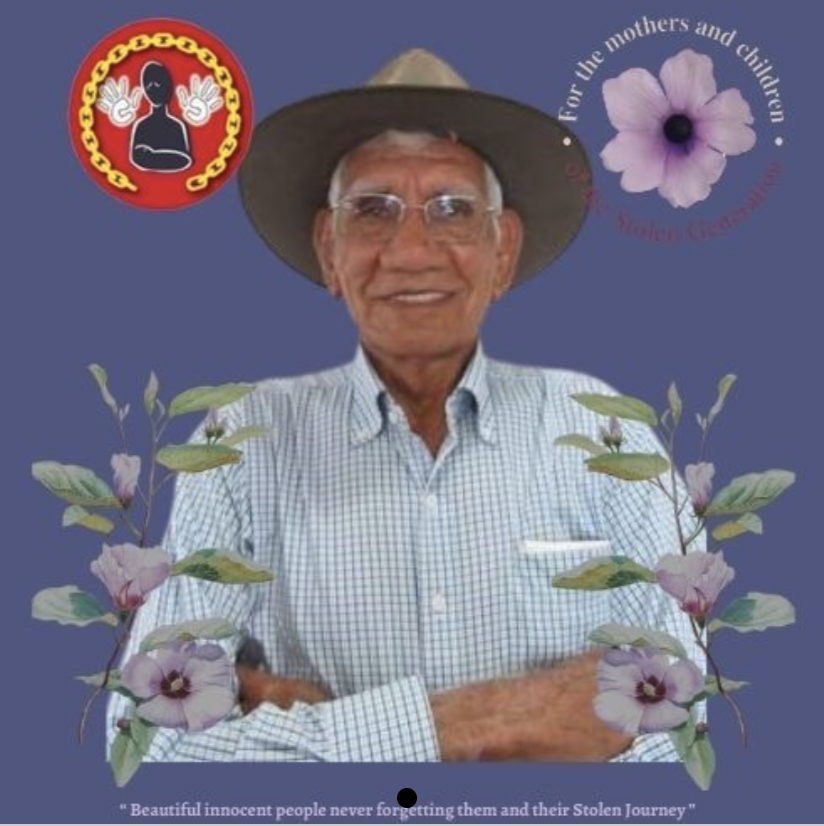 Kimberley Stolen Generation Portrait Exhibition
Kimberley Stolen Generation Aboriginal Corporation (KSGAC) will be exhibiting 50 portraits of members of the Kimberley Stolen Generation at the Notre Dame Hall in Broome. This inaugural portrait exhibition marks 20 years of service to those who were taken away from their families in the Kimberley.
When: Monday 22 November   9am - 4.30pm
           Tuesday 23 November   9am - 2pm
Where:  Notre Dame Hall, 88 Guy St, Broome
Staircase to the Moon dates
Last one for 2021
Staircase to the Moon is a natural phenomenon which occurs when a full moon rises over the exposed tidal flats of Roebuck Bay.  No night markets, just the moon.
Monday 22 November   8.41pm
Two Centuries on: the iconic "Mermaid' boab tree at Careening Bay in the Kimberley
Presenter: Professor Kevin Kenneally AM
When: Wednesday 24th November
Where:  Notre Dame University Broome
Time: 12.30pm - 1.30pm
 
Open-Mic Night
When: Wednesday 24th November
Where: The Roey Hotel
Time: from 7.30pm
Boom Town is an open mic comedy night every second and fourth Wednesday of the month at the Roey . If you have three minutes of comedy and you'd like to give it a go we want you. Simply bring two friends to cheer you on and we'll get you in the lineup.
---
Short St Gallery - Art Exhibition
Warrambany: Flood Waters
An exhibition by Madelene Purdie
Exhibition open from 5 November - 3 December 2021
Warrambany: Flood Waters is an exhibition by artist Madelene Purdie, showcasing an incredible body of work that pays homage to this extraordinary event. The Warrambany (Flood) of Warmun took place on March 13, 2011. It was devastating, tearing through town and destroying almost everything.
Open:  Monday to Saturday, 10am-2pm
View the exhibition online:
Blue Bone Baby Christmas Gig
When:   Friday 17th December
Where:  Elephant Bar (Broome Convention Centre)
Blue Bone Baby, and special guests,  are getting together for the ultimate "old school" fun christmas party night. Playing songs that everyone loves and knows and delivering it with high energy and high quality.
Tania McKenna, AJ Moore, Manan Bin Sahari, Kaleb Bin Sali and Lloyd Pigram are Blue Bone Baby
GET YOUR TICKETS NOW
Christmas  Trails
When:  3 Decemb er
Where:  Chinatown, Broome
For local traders and food vans - if you want to join the festivities, get in touch with Clancy on 0428 111 524
Kids Christmas Party
When: Saturday 4 December
Time: from 9 - 11am
Where:  Town Beach
 When:  Thursday 9th December
Time: from 4 - 7 pm
Where: Broome Circle House
Join us for twilight markets and support Broome's small businesses and local artists and crafters! 
When:  Saturday 11 December
Where:  Broome Civic Centre
Broome's biggest Xmas office party!
Ft. Jessica James |  Studio 34 Dancers | Pearlesque Belles | The Hangar- Aerial Fitness     Special Guest- Sum Ting Wong
Food By Aarli available for pre purchase
GET YOUR TICKETS NOW
Bingo @ RSL finished till 2022
RSL Club, 14 Robinson St, Broome
Wednesday nights from 6.30pm
run by the Lioness Club Broome
Broome Buddhists
Wednesday Meditation at  5.15pm
Buddha Sanctuary, Millington Rd, Broome
For further information click HERE
Broome Fishing Club
@Entrance Point
FRIDAY 4pm. SATURDAY from 12pm  SUNDAY FROM 12pm
for further information

 

click here
Broome Historical Museum
Open: Every day from 10 - 1
CLOSING:  from Sunday 12 December  2021 to Tuesday 1st February 2022
Our significant collection is spread across three buildings, including the heritage award-winning Sailmaker's Shed.       Check out our reviews on TRIPADVISOR
Broome Markets
Saturday  8am - 1pm   All year
Sunday  - no markets till April 2022
Night Markets

 

at Town Beach  finished for 2021 start up in June 2022
Broome Tai Chi
Tai chi Shibashi Qigong. Every Wednesday at Broome Circle at 5:15 pm.
It is a slow-moving stationary tai chi pattern that is easy to do.
Facebook

 

CLICK HERE  or call 9193 6425
Kimberley Authentic Artists
Kimberley Authentic Artists are now painting every week in the beautiful gardens of the SSJG Heritage Centre and our usual spot at the Broome Courthouse Markets.
SSJG - Tuesday & Friday: 9am,-12noon
Broome Courthouse Markets - Saturday & Sunday: 8am - 1pm
SSJG Heritage Centre closed till Feb 2022
SSJG Heritage Centre, Relationships Exhibition, 9 Barker Street, Broome.
Opening 2022 in February
SSJG Heritage Centre Broome is a place for the sharing of social history related to the Sisters of St John of God and the people of the Kimberley. Tripadvisor.   Facebook
Sun Pictures
7 nights a week - 2 sessions a night
For the movie program CLICK HERE
Suzy French Art
Studio Gallery Open


Thursday - Sunday from 10am to 4pm
1 Gill Road,  Cable Beach or if that time does not suit text me on 0418 936 915
for further information

 

CLICK HERE
Tennis
Pencil it in! Tuesday is Social Tennis NIght! 6-8 pm at BRAC. All players with basic game skills are very welcome.  Further information click HERE